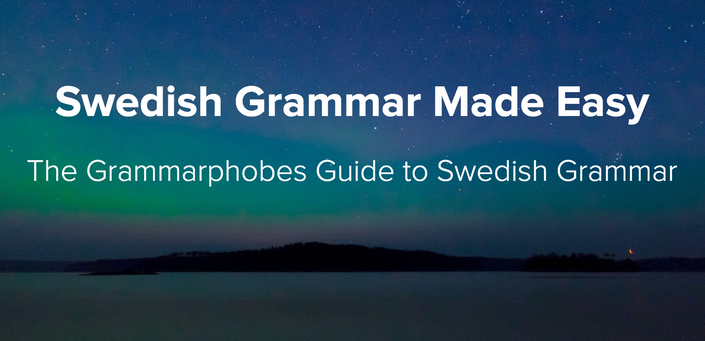 Swedish Grammar Made Easy
The Grammarphobe's Guide to Swedish Grammar
Have you started learning Swedish but realised that you don't even know the grammar rules in your own language?
Are you not quite sure what adverbs, conjunctions or prepositions are?

Do you feel like you need to learn some general grammar to be able to study Swedish?
The Swedish Grammar Made Easy course - an online, self-paced video course - will help you with precisely this!
Who this course is for

This course is suitable for anyone trying to learn Swedish, but feels unsure of general grammar terms. It can be daunting to pick up a Swedish course book, or attend Swedish language classes, if you don't know what imperative, indefinite and subordinate conjunctions mean. Maybe you don't know what these are in Swedish, or maybe you don't even know what they are in English! Language course books and materials online are often filled with 'grammar jargon', and if you haven't studied a foreign language before (or at least not as an adult), you may feel that the whole language learning prospect is too difficult.
The course is particularly useful if your first language is English, and you haven't studied much (if any) grammar before. Swedish learners with other first languages may also find it useful, but the majority of the comparisons in the course is between English and Swedish.
This course is perfect for grammarphobes and will explain in simple terms all you need to know about grammar, so you can get on with your Swedish learning!
Why this course is important

Grammar is not just something academic and boring that you need to study for the sake of it. Grammar is actually the key to how a whole language is built up! Think of it as a manual that unlocks the structure of a language. And once you understand how it works, it gives you the freedom to express yourself effectively, so that other people understand you.
Sometimes when people start learning a second language, especially if they haven't studied another language before, it's easy to think that it's just a case of translation. That you swap each word for the target language word, and that's how you speak that language. But that's assuming that all languages have the same grammar as your mother tongue. And this is not the case. All languages have different grammar rules, and your job is to not only learn new words, but also learn how to use these words correctly and how to put them together.
How and what you will learn in this course

In this course, you'll get an insight into all the different grammar categories. You'll learn all the things you need to know about grammar that your school teachers didn't tell you. You'll be able to compare it to English and get an introduction into how Swedish is different to English. You'll get to learn what areas in Swedish grammar you need to focus on, and how it works. You'll also get downloadable cheat sheets so you can remind yourself of the basic grammar rules.
How this course is different to other courses

This course doesn't focus on vocabulary. Instead it focuses on getting you to understand the underlying principles of Swedish grammar, so you can apply them more effectively when you learn new words elsewhere. The course goes through all the 9 grammatical categories and explains what they are, how they work and what you should look out for. It also teaches you the basic principles of Swedish word order.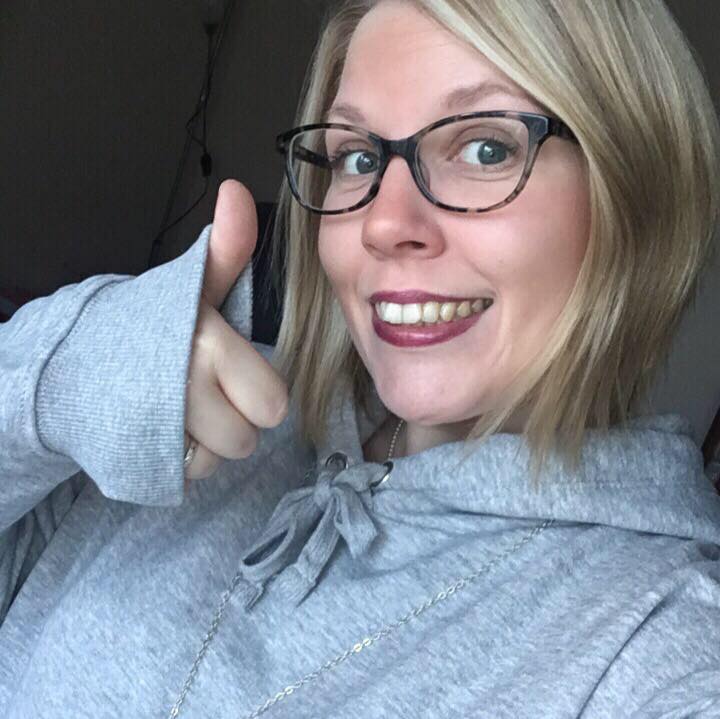 "Often language programs just try to teach you how to say things in 'parrot fashion' how to order food, how to describe yourself, how to talk about the weather - but Anneli gives you the structure behind it (why and how to say it) so you can say what you WANT to say in the future! Learning with Anneli has been the best decision I ever made. "
- Sarah, Swedish Made Easy student 2015-2019
Your Instructor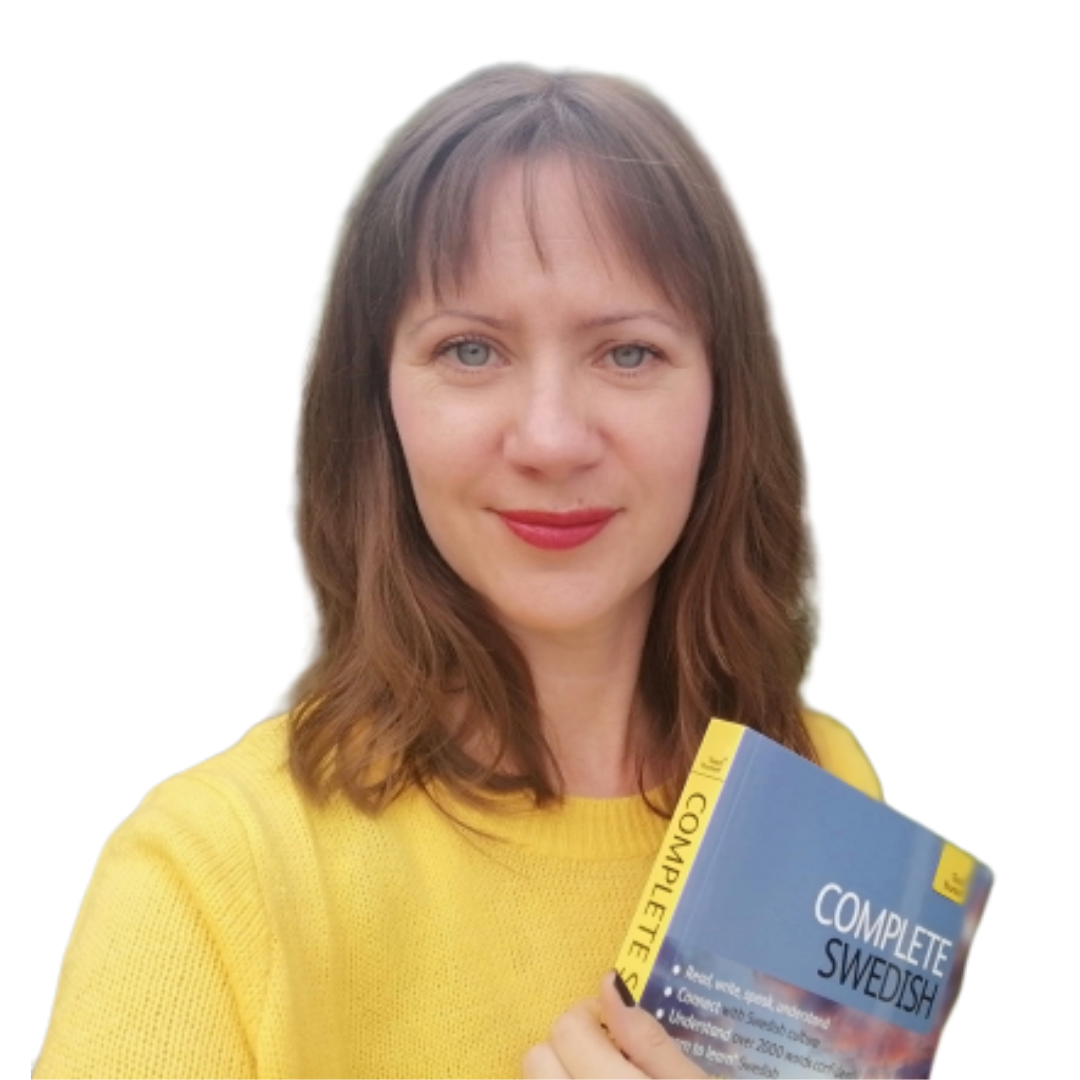 Hej! I am Dr. Anneli B. Haake. I'm the founder and director of Swedish Made Easy, and I offer online Swedish lessons, as well language teacher training. I'm also the author of 'Teach Yourself Complete Swedish', and 'The Language Teacher Rebel'. I've taught over 20,000 hours online, and I'm particularly passionate about developing speaking and listening skills.
I am based in Brighton, UK, but I was born and bred in Sweden (Stockholm and Dalarna) and lived there until I was 25. When I am not teaching Swedish online, I board dogs with my husband in Brighton, help other language teachers setting up their own businesses and occasionally work as a music consultant, evaluating the effects of live music in hospitals. I also make music in the music project Janis.
Course Curriculum
Introduction
Available in days
days after you enroll
Nouns
Available in days
days after you enroll
Verbs
Available in days
days after you enroll
How it works
In this course, you will learn about the 9 different word categories. This will make it easier for you to manage your Swedish learning, and you'll feel more confident when you deal with Swedish grammar in a course or through a course/grammar book.

You will get:
10 modules with the 9 word categories + Swedish word order
access to instructional videos that you can watch while logged in to your course that explains each category, how it's different from English and how it works in Swedish
downloadable cheat sheets with the main rules for each category
You can study completely at your own pace via your computer, watch the videos and study the cheat sheets.
Take a peek inside the course!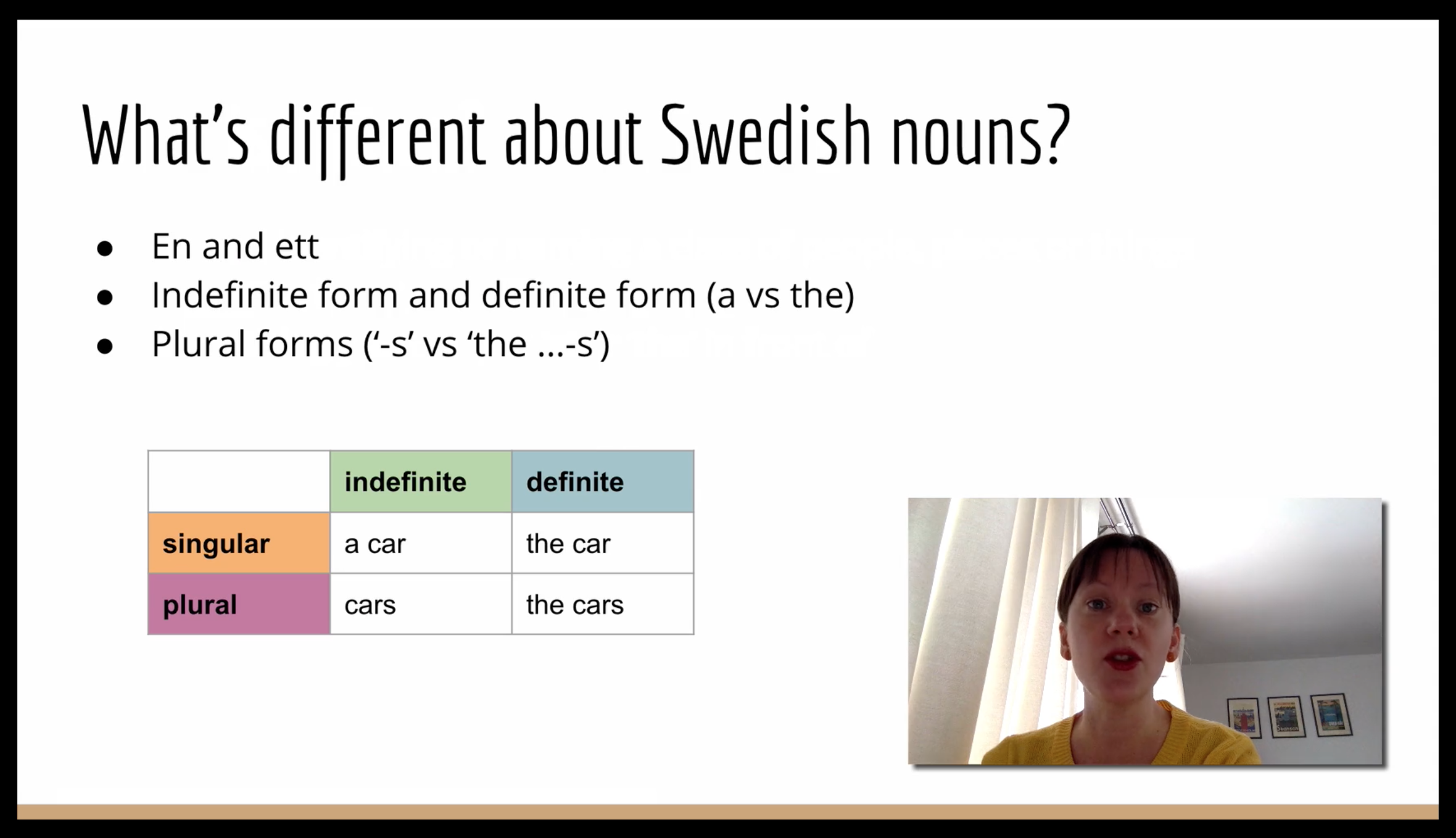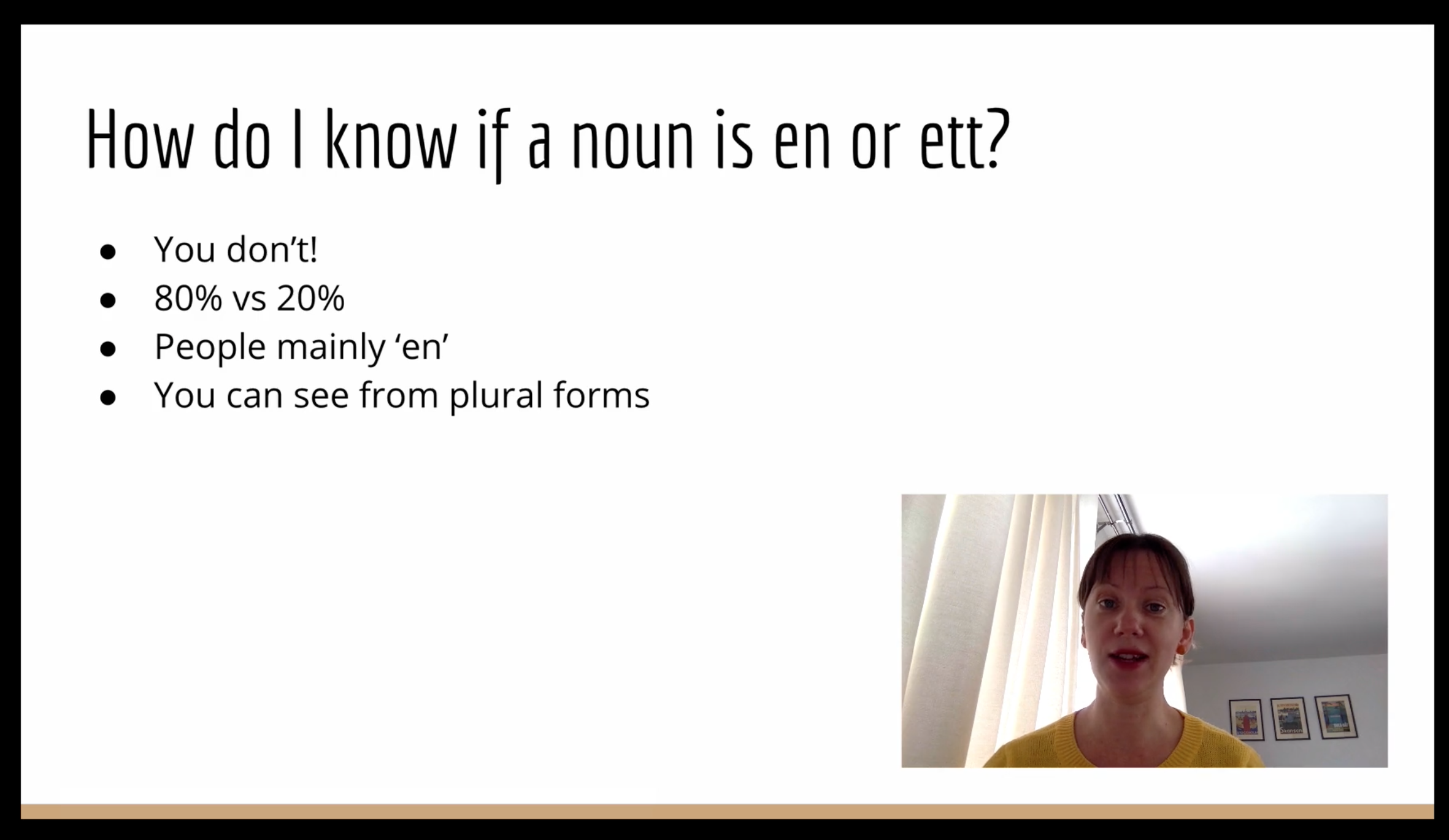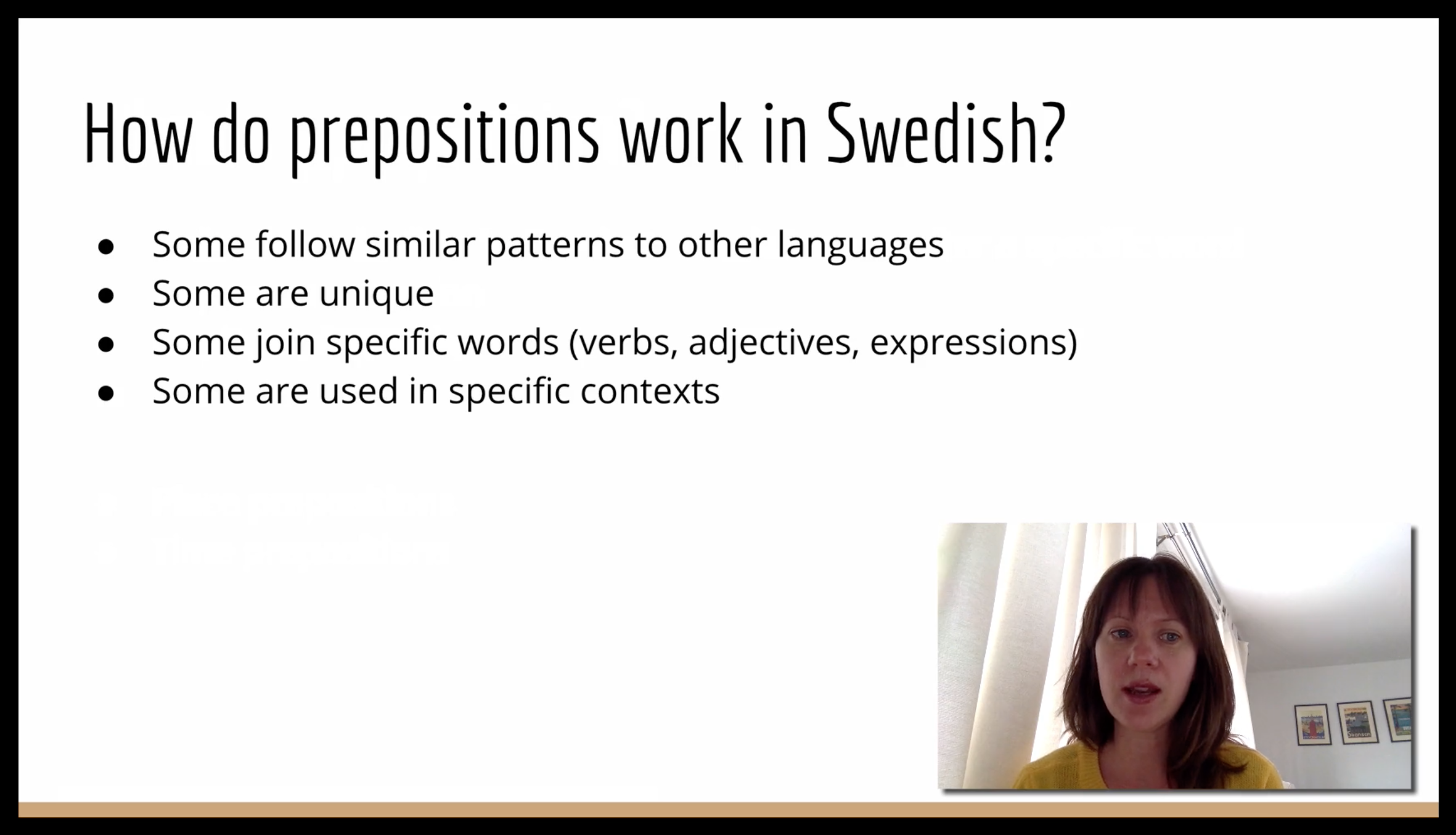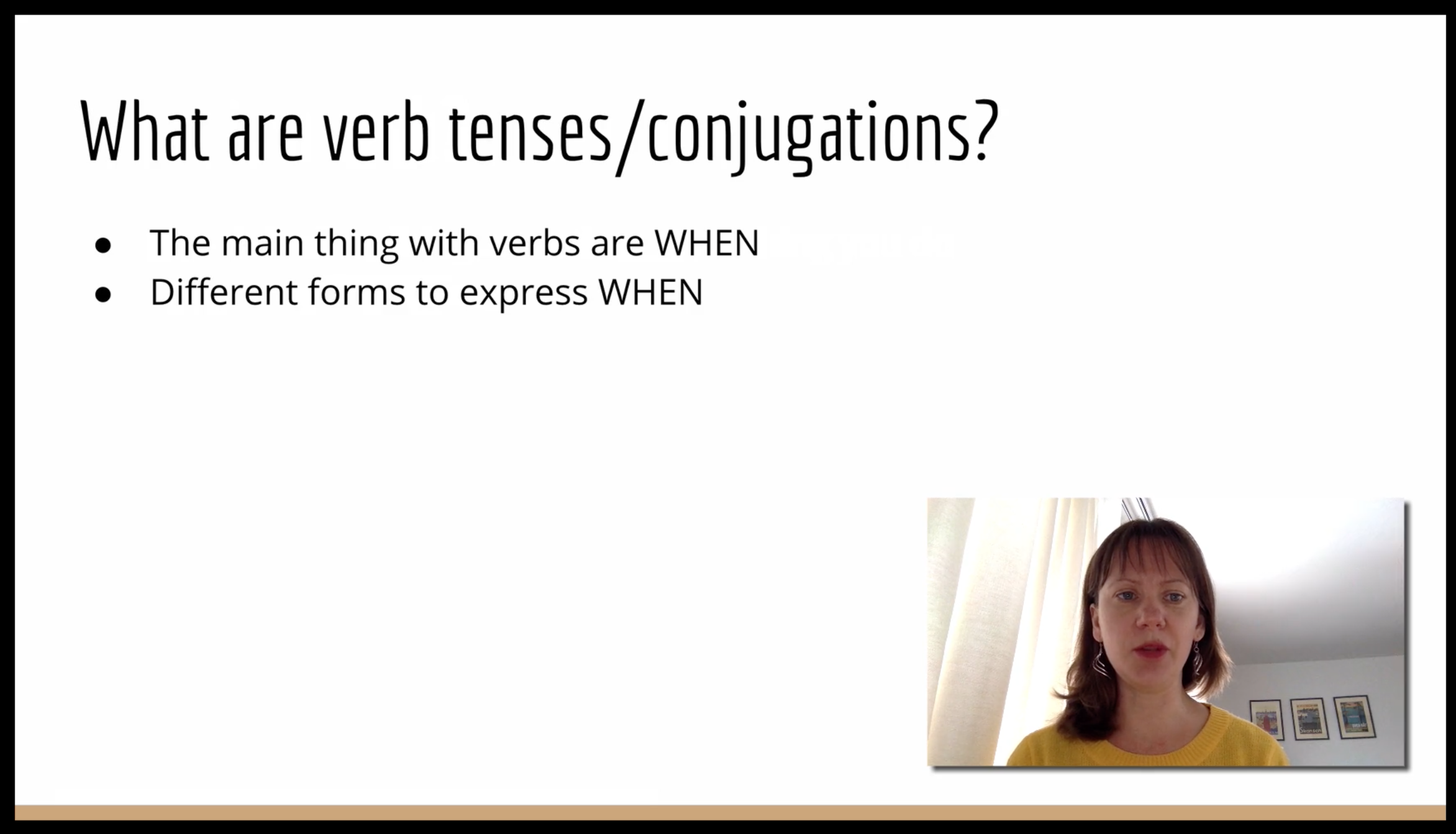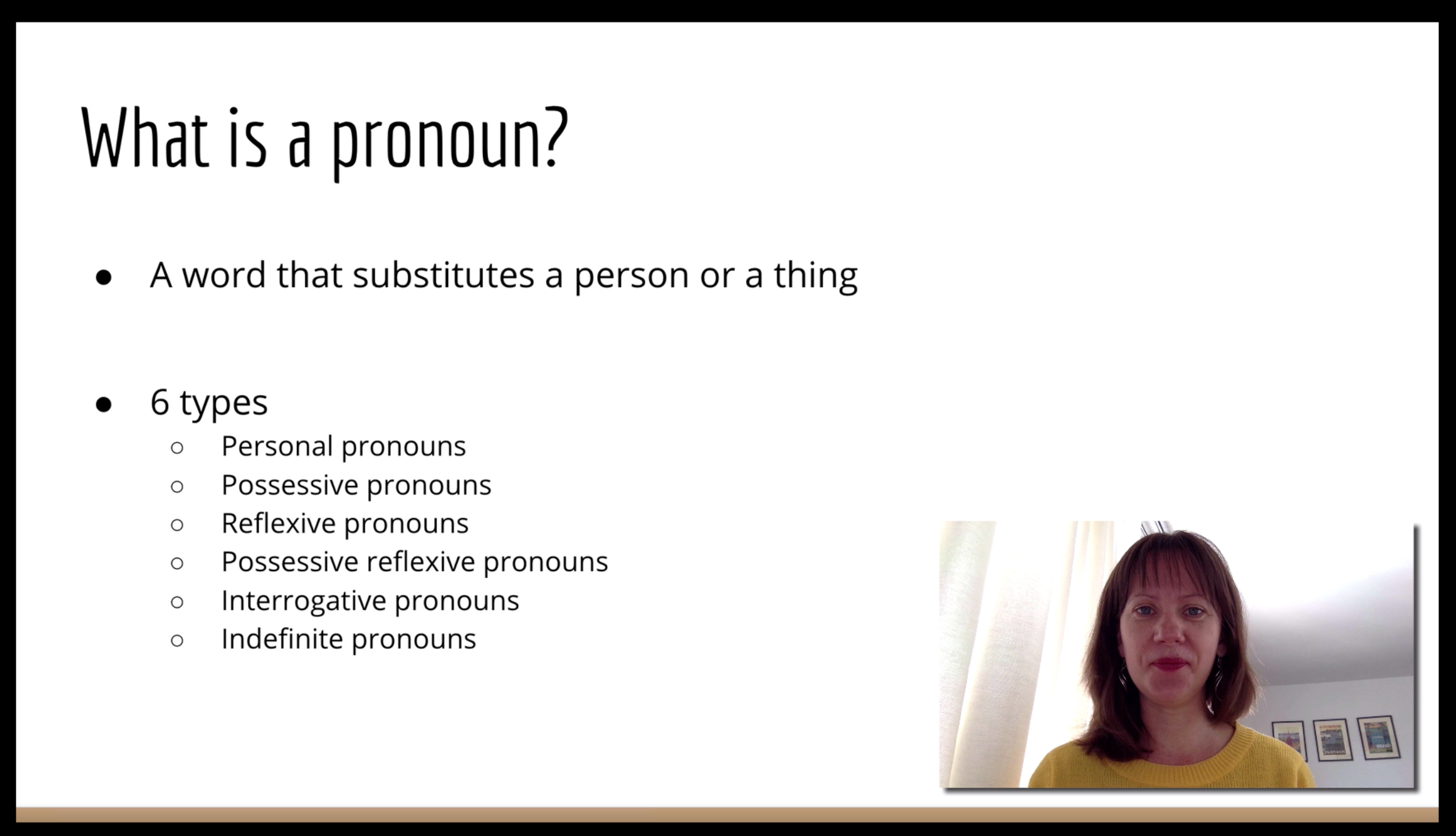 Would you like to watch one of the videos inside the course for free? Click here to get access to the video for lesson about Nouns.

Frequently Asked Questions
When does the course start and finish?
The course starts as soon as you have enrolled and will end one year later. It is a completely self-paced online course - you decide how much time to devote to it each week depending on what other demands on your time you have! You will be able to keep the downloadable documents forever.
How long do I have access to the course?
Once you have enrolled on the course, you can begin steadily working your way through the modules, completing the learning activities. You work at your own pace fitting in your studies around your personal commitments. The videos can be accessed for a minimum of 12 months. You can download the PDF's and save them to your computer.
What if I am unhappy with the course?
We would never want you to be unhappy! If you are unsatisfied with your purchase, contact us in the first 30 days and we will give you a full refund.
What level of Swedish should I have to do this course?
This course is intended for complete beginners or early beginners. Or early intermediate learners who still feel confused about the concepts in Swedish grammar.
What language is this course taught in?
This course is taught in English, with examples in Swedish (+ translations into English).
Any other questions?
Get in touch if your question is not answered above - email Anneli: swedishmadeeasy at gmail.com