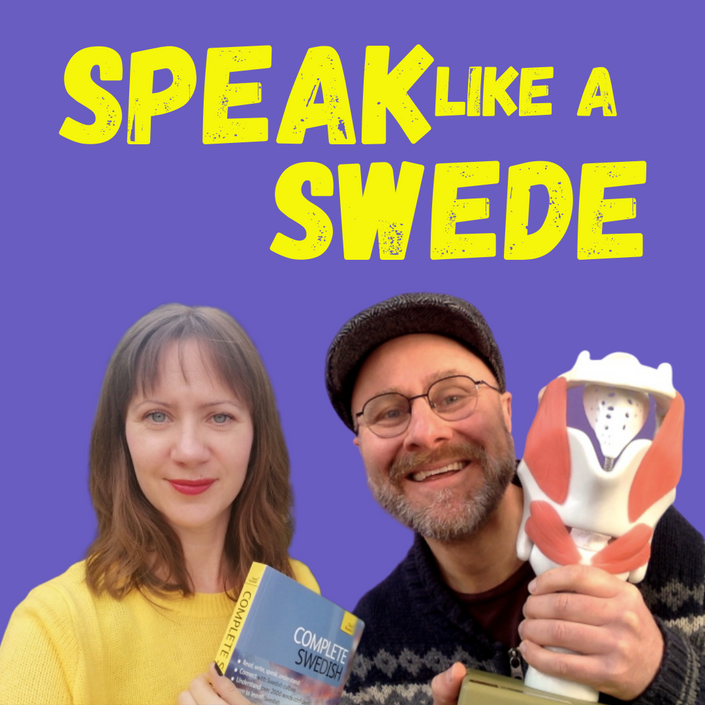 Skulle du vilja låta mer svensk? / Would you like to sound more Swedish?
Har du aldrig lyckats uttala sjuksköterska, eller vad skillnaden är mellan Å, Ä och Ö? / Never got the hang of how to say sjuksköterska, or what the difference is between Å, Ä and Ö?
Eller när G eller K uttalas hårt eller mjukt? / Or when G or K is pronounced hard or soft?
Känner du sig osäker på hur man betonar ord när man uttalar dem? / Feel unsure of where to stress a word when you pronounce it?
If this is you, then this course is definitely for you!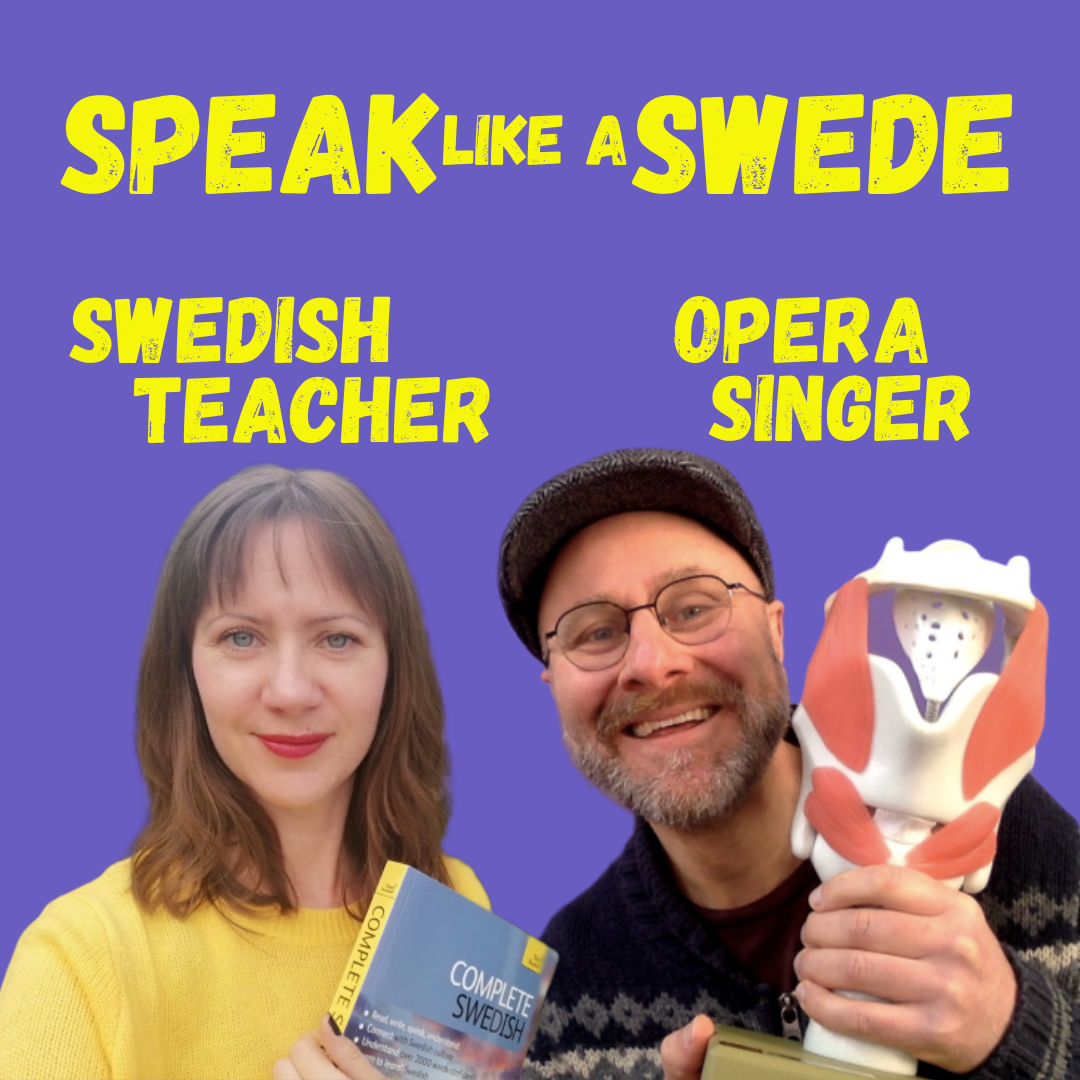 Speak Like a Swede is a comprehensive, self-paced online course, created by Swedish teacher Anneli Beronius Haake and opera singer/voice trainer Stefan Holmström. In this course, we'll guide you deep into the mysteries of Swedish pronunciation. Find out about how to use your tongue, lips and larynx when you speak Swedish. Explore exercises to strengthen muscles and use your vocal tract in new ways, that will help you reduce your accent. Learn about stress and pitch, and also which consonants aren't pronounced.

Who this course is for

This course is suitable for anyone who's learning Swedish, but feels unsure of pronunciation. Maybe you're a beginner who feels confused about Å, Ä, Ö for example, or maybe you're a more advanced speaker who'd like to reduce your accent and just sound more Swedish! Perhaps you always get stuck or stumble on certain words/letter combinations, or maybe you've received feedback that the way you say something isn't right.
Whatever the reason, this course will help you to work your pronunciation muscles, show you many accent reduction hacks, and build your confidence when you speak Swedish!

Why this course is important

Swedish pronunciation is by far the area of the Swedish language that learners feel is most difficult. This is because in your own mother tongue, you're used to using your vocal tract in certain ways. It feels natural. This is called your 'Attractor State'. But when you learn a different language, you can find that the normal way of speaking doesn't work. It doesn't sound right. And that's because you may have to work against your own, natural 'Attractor State'.
There are very few, if any, Swedish pronunciation courses available. Usually, you learn a bit of pronunciation at the same time as learning grammar and vocabulary, but standard courses rarely give you enough time or tools to develop your Swedish pronunciation muscles.
That's why we've created this course. Our unique collaboration (Swedish teacher + opera singer/vocal trainer) means you get a real insight into how Swedish pronunciation actually works, so you can improve yours and start to Speak Like a Swede!
We're not saying it's bad to have an accent. In fact, we love accents and think they make you who you are! However, sometimes accents can make it harder for native speakers to understand what you're saying. And it's easy to let your own, natural 'Attractor State' dictate how you say Swedish words. By identifying exactly what the tongue, the lips and the vocal tract do, you can reduce your accent so you sound more Swedish and so that people will understand you better.
How and what you will learn in this course

In this course, you'll get an insight into what you can do with your tongue, your lips and your larynx, and how you can strengthen any muscles that you're not used to working with. This will give you a solid foundation for when we go through all the vowel and consonant sounds. We'll go through various spellings of certain sounds, so you know how to pronounce all the letter combinations. We'll look at stress patterns in words and in sentences. And you'll get exercises that you can practice on your own. You'll also get downloadable cheat sheets so you can remind yourself of the different sounds and spellings.
How this course is different to other courses

In this course, Stefan (an opera singer and an Estill Master Trainer) uses the Estill Voice Training (EVT) method as a way to describe how the different parts of in your vocal tract work when you speak Swedish. It's also based on Anneli's 15 years of experience in teaching Swedish to adults all around the world. This unique collaboration between a Swedish teacher and an opera singer will give you a new perspective on Swedish pronunciation, that you won't find in any other Swedish courses. And as a graduate of this course, you will also be given an opportunity to take part in live accent reduction group coaching session with us in the future. This is something we will only offer those who have taken this course and are familiar with the key concepts.
Who is the opera guy?
Stefan Holmström is a professional opera singer and singing teacher working with singers of all genres and levels using Estill Voice Training (EVT) as a baseline for safe and sustainable voice use. He offers online vocal training and workshops from his studio in Brighton, UK.
Stefan has performed in a wide variety of roles in opera, musical theatre and concerts in Sweden, Norway, Ireland, Germany, Greece and in the UK at venues like Glyndebourne, Grange Park Opera, Opera Holland Park and as a member of the Phantom of the Opera Company at Her Majesty's Theatre, London.
He says:
"As a singer, I've trained to speak and sing in many different languages; it's part of the job. I'm really excited to use my experience together with my expertise in voice training to help people speak better Swedish. The confidence you get from good pronunciation is truly empowering."
What you get

34 videos with detailed explanations of all the Swedish pronunciation techniques, including

The Tongue Gym, The Lip Gym, The Larynx Gym, all the vowels (long and short) and consonant sounds, explanations of the different spellings of consonant sounds, specific Accent Reduction Hacks (including avoiding intrusive R, dropping consonants and softening D to an R), stress in words and sentences, extra tricky words with discussion and breakdown of pronunciation, tricky place names, and combined exercises and tongue twisters
Specific exercises to strengthen your pronunciation muscles

Downloadable PDF's showing you the anatomy of the tongue, lips, larynx and vocal tract, including an illustration showing you exactly where the consonant sounds are positioned inside the mouth

Downloadable cheat sheets with different spellings of consonant sounds, hard and soft vowels, dropped consonants, syllable stress patterns and sentence stress patterns

Opportunity to take part in live group coaching with Stefan and Anneli to get direct feedback and tips on how to reduce your accent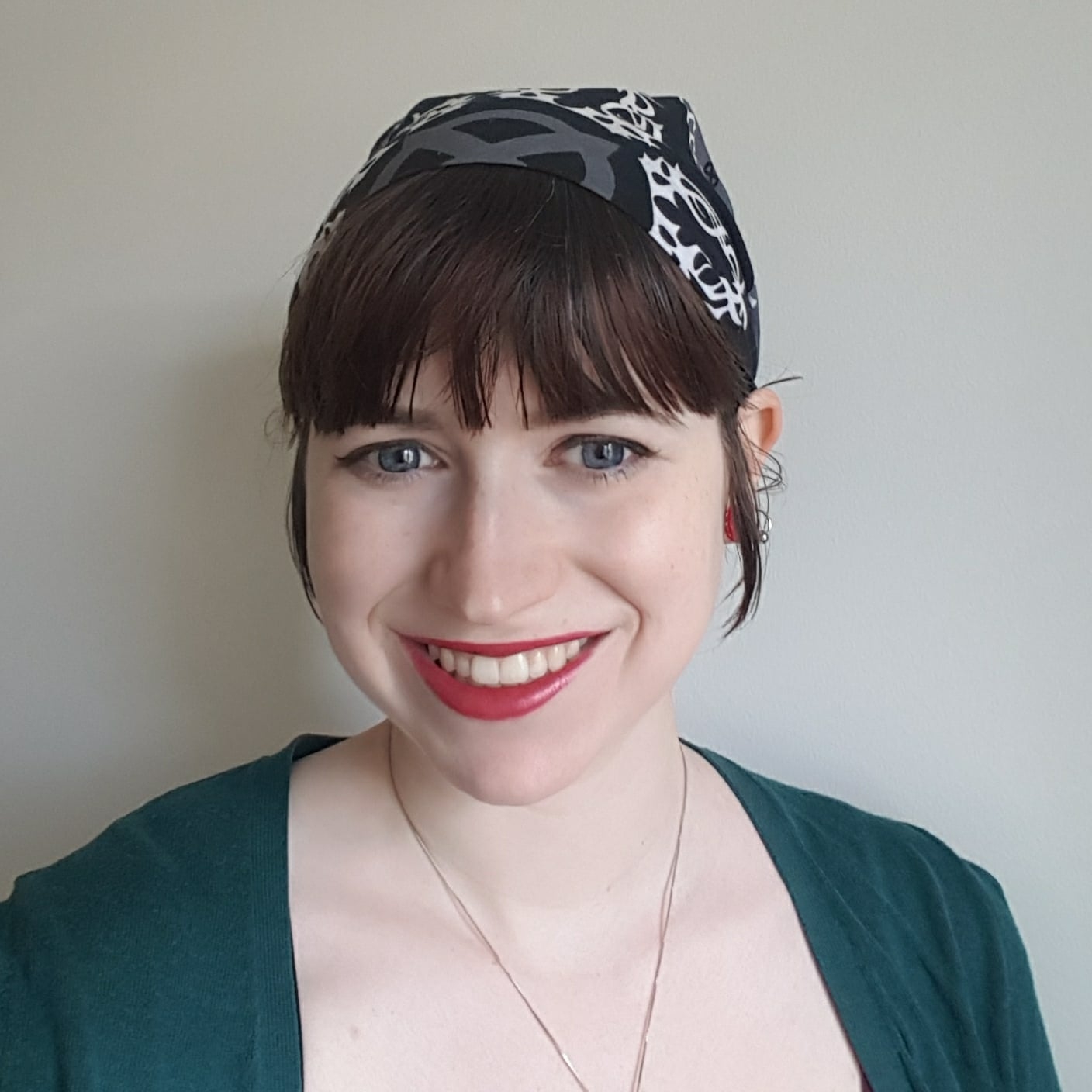 "It really opened my eyes to how our mouths/tongues etc work when speaking and having that understanding really helps me know what I should be looking for when I speak. Often times I have been told I'm saying it wrong but I don't quite understand why or how to do it better!"
- Elaine
Frequently Asked Questions
What does it cost?
The course costs £450, but we're offering it during the summer of 2020 for £350! (until 31 August 2020) There is also a 3 month payment plan available, if you want to spread the payments out a bit. You'll be able to keep this course forever! Well, for as long as we both live pretty much, but an absolute minimum of 2 years and most likely much longer, so for example the cost over 2 years would be about £14 per month (if you get it before 31 Aug 2020) and you can come back to the videos and the downloads whenever you like.
Your Instructor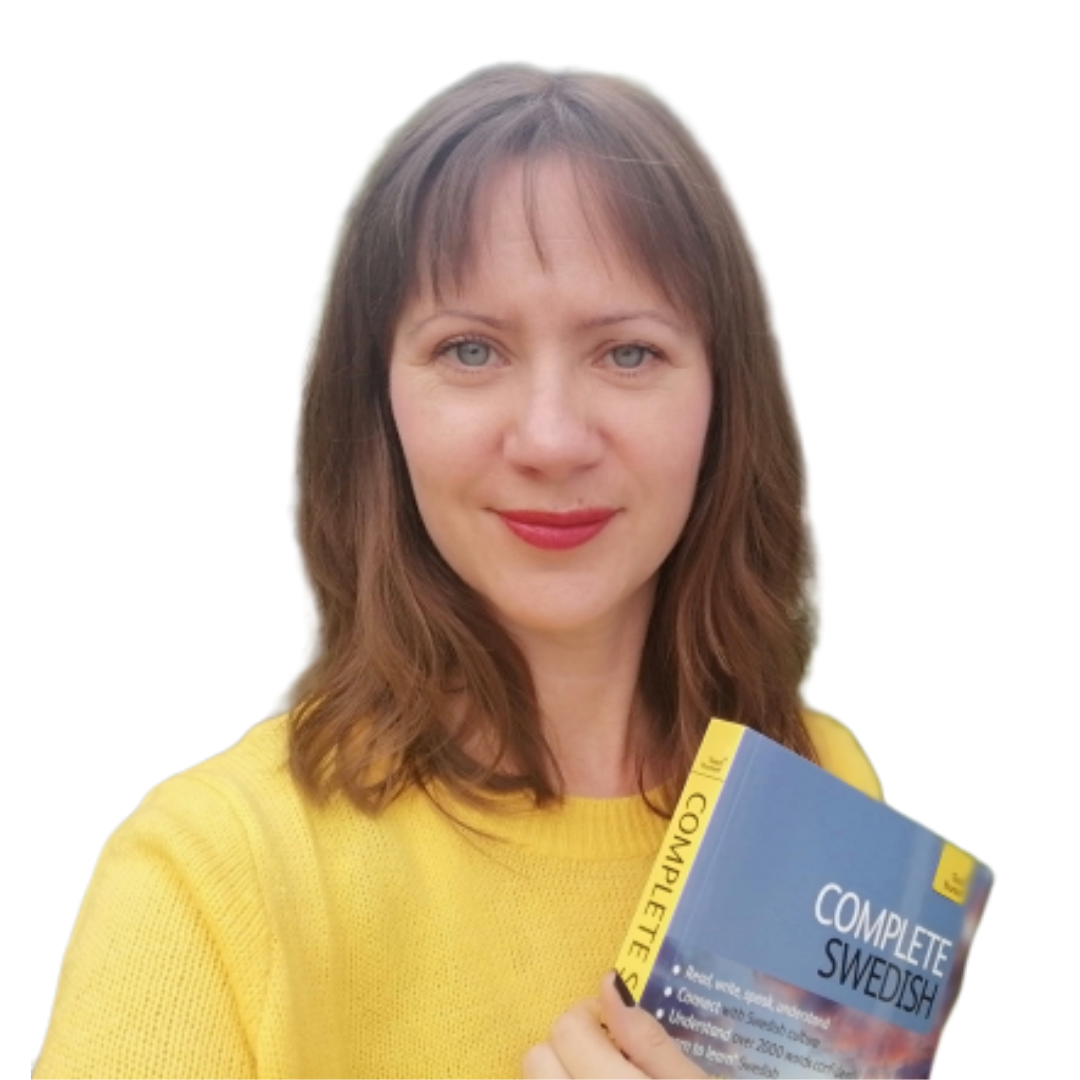 Hej! I am Dr. Anneli B. Haake. I am a native Swedish teacher and the founder and director of Swedish Made Easy, and I offer online Swedish lessons and Swedish language tuition, as well language teacher training. I can help you with every aspect of the Swedish language, from basic beginners to advanced business/academic. I am particularly passionate about developing speaking and listening skills.
I am based in Brighton, UK (and US occasionally), but I was born and bred in Sweden (Stockholm and Dalarna) and lived there all my life until I was 25. When I am not teaching Swedish online, I board dogs with my husband in Brighton, help other language teachers setting up their own businesses and I also occasionally work as a music consultant, evaluating the effects of live music in hospitals. I also make music in the music project Janis.
Course Curriculum
Welcome
Available in days
days after you enroll
Speak Like a Swede Gym
Available in days
days after you enroll
Practicing your pronunciation muscles: Swedish vowel sounds
Available in days
days after you enroll
Frequently Asked Questions
When does the course start and finish?
The course starts as soon as you have enrolled and never ends. It is a completely self-paced online course - you decide how much time to devote to it each week depending on what other demands on your time you have! You will be able to keep the downloadable documents forever.
How long do I have access to the course?
Once you have enrolled on the course, you can begin steadily working your way through the modules, completing the learning activities. You work at your own pace fitting in your studies around your personal commitments. The videos can be accessed for a minimum of 2 years. You can download the PDF's and save them to your computer.
What level of Swedish should I have to do this course?
This course is suitable for all levels (beginners to advanced).
In what language is this course taught?
This course is taught in English, with examples in Swedish (+ translations into English).
What if I am unhappy with the course?
We never want you to be unhappy! If you feel like this course is not for you, then contact us within 15 days of purchase, and we'll issue a full refund.
Any other questions?
Get in touch if your question is not answered above - email Anneli: swedishmadeeasy at gmail.com
SUMMER 2020 PRICE
Grab this course now for £350 instead of £450, and get any updates in the future for free. This summer price will last until 31 August 2020. Payment plan available.